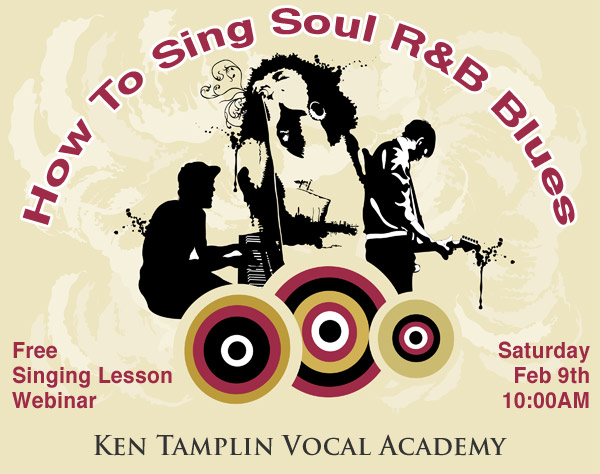 Join Ken Tamplin and fellow KTVA vocalists from all over the world for another powerful LIVE event, an advanced singing lesson and vocal demonstration on How To Sing Soul, R&B and Blues. From Stevie Wonder to Otis Redding, from Aretha Franklin to Mariah Carey, Ken Tamplin will be showcasing the diamonds of Soul, Blues and R&B licks every singer should have in their arsenal.
This is a very advanced vocal lesson by your Master Vocal Coach Ken Tamplin – if you are currently in KTVA this will fit nicely into your How To Sing Better Than Anyone Else – Volume 3 workouts.
Ken Tamplin Vocal Academy Webinar – How To Sing Soul, R&B and Blues
When:
Saturday, February 9 at 10AM PST (Los Angeles Time)
Where:
Link: https://www.fuzemeeting.com/fuze/60f55bc4/18408983
How To Participate:
Just click the above link a few minutes before time of webinar and download the Fuze app when prompted – you will then be connected to the webinar. Do NOT join by browser.
If you wish to download Fuze ahead of time (recommended) please do so from our webinar page here.
Ken Tamplin will be LIVE via webcam and you will be treated to an awesome free singing lesson. After the singing lesson, you will be able to ask questions via chat or microphone.