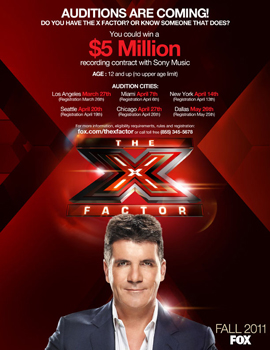 Attention KTVA Singers, we just got a phone call and follow-up email regarding the X Factor – they're looking for great singers.  THIS IS YOU!
Here is the email we received, check it out and register!!!
Hi Ken!
It was great talking to you over the phone.  So, as you may know, X Factor is coming to the States. There will be 5 auditions, the first being in LA.
I'll attach a couple of documents and then include a couple of links as well.