From real singers just like you.
Ken Tamplin Vocal Academy has helped 1,000's of beginners, amateurs, professional singers, and touring artists take their voices to the next level.
And as you'll see – the people who have used his course rave about it.
Here's what they're saying:
10 Second Songs – YouTube Sensation
"This course will give you everything you need to know in building and growing your voice. It's a gold mine."
Real singers with life-changing results
Trans Siberian Orchestra, Eurovision, KTVA
"I have more range and power than I ever imagined - and singing is so much easier for me now too. I can't say enough good things about KTVA. The results are amazing."
"This is the vocal program I was using BEFORE I joined DragonForce. It really helped me start out when I was just beginning to find my own voice. I thoroughly recommend Ken Tamplin Vocal Academy over other singing courses."
Professional Singer & Vocal Coach
"No other vocal method that can deliver all the things his program delivers, and as quickly."
The Voice, Grammy Amplifier, Recording Artist
"I just cannot tell you in words how much Ken has transformed me vocally. Get absolutely anything you can from him; he will absolutely change your life the way that he's changed mine."
Finalist in La Voz
(Mexico's version of "The Voice")
"I've done all the programs you can imagine... Ken Tamplin is the one and only program that really works to grow the voice. There is absolutely no comparison."
R&B Singer – Grenada
Sonika was the first Grenadian artist to have a VEVO channel.
"Ken opened up my world to a whole new voice. After eight months of using Ken's techniques, my voice has grown so, so, so much."
KTVA Singer – Phoenix, AZ
"Ken Tamplin is the best vocal teacher I have ever worked with. I have had four other vocal teachers and none of them have improved my voice as much as Ken has. In just a month I noticed amazing changes in the way I sing. Please try out KTVA – it will change your life. It has most definitely changed mine!!"
Gabriela Guncikova
Is Ken Tamplin Vocal Academy Worth It?
Ken Tamplin Vocal Academy – Before and After
Anthony Vincent
Ten Second Songs
João Gabriel Tôrres Ferreira
Ken Tamplin Vocal Academy review + Rush cover (Limelight)
Jaclyn Serre Voice Studio
Ken Tamplin Vocal Academy Review
Kat Von D
Ken Tamplin Vocal Academy Review
Kati Cher
Ken Tamplin Vocal Academy Review
Alyona Yarushina
Ken Tamplin Vocal Academy Review
Mys T (Tina Alcorace)
Ken Tamplin Vocal Academy Review
Grace – U.K.
Ken Tamplin Vocal Academy Review
Tori Matthieu
Ken Tamplin Vocal Academy Review
Valeska Muller
Ken Tamplin Vocal Academy Review
Sonika Mckie – Grenada
Ken Tamplin Vocal Academy Review
Tony Moran
Ken Tamplin Vocal Academy Review
"After 2-3 seconds of listening to me, he knows exactly what I'm doing, what I did.  It's like he can see through the screen of his computer.  I'm doing everything absolutely different now.  My voice changed."
"In 6 months working with Ken, I have fully transformed myself as a singer.  With Ken, you realize that the sky's the limit.  My range, tone, pitch, style, and technique have all benefited enormously."
"I've been on this course for 2 and a half years. I still feel as enthusiastic as I did when I started. That's the thing. You want to keep going. My gig bookings have increased with the help of this course."
Wayne F.
Musician & Singer – Edinburgh, Scotland
"I have done lessons learning, classical and jazz singing as well as speech-level singing.  The Ken Tamplin Vocal Academy taught me more than any of those."
Phil H.
Singer – Johannesburg, South Africa
"I did not have much faith in the DVD format… but I can only say that I was wrong. Ken says you will grow your voice like crazy and that is exactly what I experienced."
Kristian A.
Singer – Oslo, Norway
"You can't put a price on progression, and with Ken Tamplin, progression is what you get. Easily one of the best investments of my life."
Adam Spizzo
Guitarist & Singer – Melbourne, Australia
Real-Time Reviews
Read real-time Ken Tamplin Vocal Academy reviews in The KTVA Singers Forum.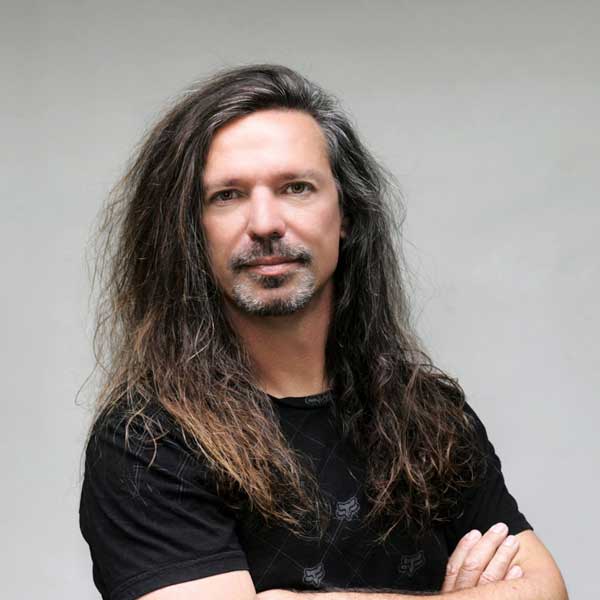 Ken has a saying: "singers are only singers because they have the guts to be one."
Not everyone has the guts.
Do you?
If you do have the guts…
Well…
What are you waiting for?