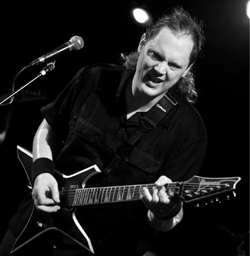 Hey Dudes and Divas,
We just received another cool review for our Ken Tamplin Vocal Academy singing lessons, check it out:
"There are many ways to skin a cat.  If you actually really want to skin a cat, however, a logical person would find someone who KNOWS HOW TO SKIN A CAT!
Other than Ken Tamplin, I have been unable to find a REAL professional vocal instructor who has a voice that is capable of powerful rock/hard-rock/metal singing.  Beware of anyone who doesn't SHOW YOU that he or she can sing well.
For what I do, the "speech level method" has proven to be horsesh*t.  Ken's techniques really work!"
Matt Aub/TimeLord (Shrapnel Records)
www.myspace.com/timelordband
www.youtube.com/user/TimeLordGuitar