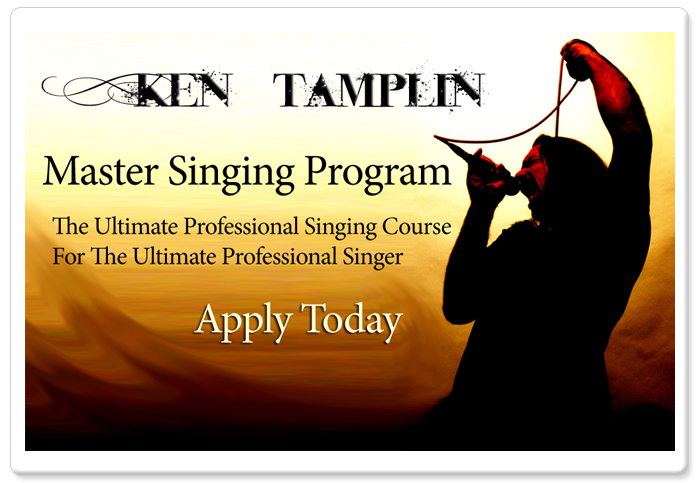 We're excited to announce the Master Singing Program by Ken Tamplin Vocal Academy!
As you know, the "How To Sing – Better Than Anyone Else" is an extremely powerful and effective vocal course all by itself.  If you participate in the course all the way through and take your time with it, you will be able to sing anything you want and truly be a professional singer.  But you don't HAVE TO be a professional singer to use the singing course.
But now, we have upped the ante and have added a truly professional vocal course to the roster of Ken Tamplin Vocal Academy singing lessons.   The new "Ken Tamplin Vocal Academy – Master Singing Program" is a customized high octane singing course designed specifically for the professional vocalist.
This is the ultimate professional singing course for the ultimate professional singer!
Whether you are a newly professional singer just starting out and are intent on making it big, or a fully established rock star needing to transform your torn voice into a healthy version of "what it used to be" – this intense six month experience will blow you away.
The Master Singing Program is not for everyone and there is an application process in order to participate.
Check out Ken Tamplin Vocal Academy's Master Singing Program for more information!