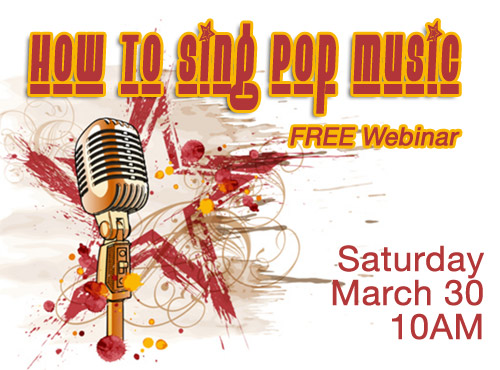 It's time for another amazing FREE singing lesson at Ken Tamplin Vocal Academy! Join Ken Tamplin and fellow KTVA vocalists from all over the world (literally) this Saturday at 10AM Los Angeles Time for a LIVE singing lesson on How To Sing Pop Music!
This is a very advanced vocal lesson by your Master Vocal Coach Ken Tamplin – if you are currently in KTVA this will fit nicely into your How To Sing Better Than Anyone Else – Volume 3 workouts.
Ken Tamplin Vocal Academy Webinar – How To Sing Pop Music
Where:
Link: Click Here
How To Participate:
Just click the above link
Ken Tamplin will be LIVE via webcam and you will be treated to an awesome free singing lesson. After the singing lesson, you will be able to ask questions via chat or microphone.
For more information and to view the upcoming webinar schedule, please click here.