KTVA Master Singing Program
The Ken Tamplin Vocal Academy Master Singing Program is a customized vocal program for professional singers. This course is customized to your specific voice and to your needs as a singer – it is extremely advanced and there is an application process.
Introduction to the Master Singing Program
---
The following are REAL KTVA vocalists
---
"Finally, a vocal instructor that could do more than just TELL me what I should be doing, but SHOW me!"
"Since starting KTVA I have found new power, range, and tone in my voice that I never thought I could possess. Now I am able to sing songs that I had never thought possible and take my voice past the obstacles I had lived with for so many years.The beauty of this program is that no matter what your skill level is you will be able to apply the techniques and improve your voice immediately. Ken Tamplin is an inspiration as a teacher and is always there to help his students, armed with the knowledge that he has accumulated throughout his own vocal journey.Today my voice is the best it has ever been and keeps getting better day by day. As Ken himself says "The Proof is in the Singing!"Scott Patrick – Lead Singer-Wyatt – Canada
(Scott Patrick is also one of our AMAZING moderators in the KTVA forum!)
---
"I have more range and power than I ever imagined!"
"Ken is incredible. He is seriously rocking my voice. I have more range and power than I ever imagined! (and singing is so much easier for me now too!)I used to go hoarse after every show. With the KTVA program, my stamina is crazy good and now I NEVER go hoarse (and sing much longer with way better control).
I can also sing in many different styles from Rock to Pop to whatever thanks to Ken showing me different approaches to singing.
I can't say enough good things about KTVA.
The results are amazing! As Ken says and I agree – the proof is in the singing."
Gabriela Guncíková – Czech Republic
---
"If you want to learn to sing, you NEED a teacher who can sing too!"
"For any of you beginners out there who are trying to learn to sing. This is the vocal program I was using BEFORE I joined Dragonforce. It really helped me start out when I was just beginning to find my own voice. I thoroughly recommend Ken Tamplin Vocal Academy over other singing courses, check out the link below for more information and you'll understand why!
I'm taking some time while in the studio to brush up on some of his warm up exercises, to keep me in good shape while I'm recording the new album
If you want to learn to sing, you NEED a teacher who can sing too! Ken Tamplin certainly can!"
-Marc Hudson – Dragonforce
---
"Ken opened up my world to a whole new VOICE!"
"Starting off my vocal training with Ken, I was very pitchy, had little control over my big voice and a whole lot of bad techniques but I was saved by the bell. Ken opened up my world to a whole new VOICE.After eight months of using Ken's techniques, my voice has grown so so so much.
Please give it a shot.
Ken, thanks once again, I am happy that my voice is doing wonders."
Sonika Mckie – Grenada
---
Richie Kotzen – USA
"Awesome night with The Winery Dogs in Belo Horizonte Brazil!I felt more comfortable singing this new material tonight than on any of the previous gigs and I'm convinced it is because I watched this You Tube Video (from Ken Tamplin)!!!
Ken Tamplin, your instruction is spot on. As a teacher you know what your talking about!… keep it up there… Best wishes!
Rock On!
RK"
---
Adley Stump – Finalist on NBC's The Voice 2012
"Ken and KTVA have been an absolute cornerstone in my singing career, not only to my vocal development, but to my strategic creativity as an artist.Ken's knowledge of the voice is beyond incredible.
His vocal coaching helped me secure a spot as a finalist on NBC's "The Voice" and now launching my own singing an TV career.Before I met Ken, I had a pretty serious vocal injury from singing incorrectly. Ken not only nursed me back to health, but gave me power, tone and stamina I never had before.Learning from Ken and his singing course is without a doubt one of the best investments I have ever made in myself."Check out Adley Stump's debut single "Like This"
---
"KTVA IS THE BEST VOCAL PROGRAM"
"I have all the programs you can imagine, read all the books and watched all the  videos on YouTube, and taken vocal lessons like crazy – and to be honest I've never experienced this kind of high range singing KEN TAMPLIN is the ONE AND ONLY program that really works to grow the voice.  As you can read I am serious about my voice.  I'm not saying the others didn't help in some way, but there is absolutely no comparison. I could tell you I would spend hours and hours and would not get to this point, and still growing, thanks Ken you really know what and how to teach!"Gaston – Mexico
---
"Ken and his program inspired me to follow my dream and become a professional singer (it worked!)."
"There simply is no other vocal method that can deliver all the things his program delivers, and as quickly. A lot of people try to compare KTVA with SLS. My curiosity brought me to SLS to see what the big deal was about, and I quickly found out that it had some important things in common with KTVA, but was incapable of developing any resonance, range, and power in your singing. SLS essentially teaches you to be a good soft, wimpy singer.Ken and his program inspired me to follow my dream and become a professional singer (it worked!). One thing that I know sets me apart from other singers is my range, power, and stamina. KTVA brought me this.The road I was on before doing his program would have left me vocally unable to work as a professional, singing night after night. Applying his techniques has enabled me to sound like a million bucks even after singing for several hours 5 or 6 days in a row."
Sara Loera – USA
---
"My support and vocal power has increased MONSTROUSLY!"
"Before undertaking my training with KTVA, every one of my high notes eluded me, and I couldn't support through an entire song without running out of steam.I had no idea what I was doing wrong and none of my teachers knew how to teach 'Rock' style as it was such an advanced, difficult and 'risky' style to sing.
The G#5 that I hit just before the solo of my tune? That was WAY outta my range and comfort zone. However, standing here now, just under a year later under Ken's guidance, my range has bumped up a complete FIVE tones (Almost to a fully supported D6!), my support and vocal power has increased MONSTROUSLY and that G#5? Now I'm hitting that in my warmups.
Thank you, KTVA, for putting me so many steps closer to realizing my dream of completing the promise that I'm making in this song, and I'll see you all when I'm a rockstar! 🙂 "
Adam Spizzo – Australia
---
"I would not be anywhere near the singer and musician I am now if it wasn't for Ken"
"I'm 16 yrs old and have been working with Ken since I was 14. I would not be anywhere near the singer and musician I am now if it wasn't for Ken. Ken Tamplin is a one of a kind singing coach whom I have been blessed to train with and be mentored by. Ken has developed my singing abilities to levels that I would've never been able to achieve with another coach… and I had a few …..I know that if I'm lucky enough to continue working with him as I have been, I can reach the level of success that I've always dreamed of. Ken is so much more than a vocal coach, he is a mentor and an advocate. I've been to more auditions and been invited to more competitions and gigs through his advocacy and contacts than I've been to through my own agent and manager. I know with his guidance I am going to continue getting better and give myself a better chance of success.If you are serious about becoming a better singer, you would want Ken in your corner!"
Ryan Haeri – USA
---
Watch Ken Tamplin Coaching
The truth about singing lessons
Ken Tamplin explains the truth about singing lessons.
---
Ken Tamplin Vocal Academy Reviews On Yelp, Google, Yahoo
I have only begun my vocal training and I am thrilled with the success I have found and the continual vocal improvements.– April B. Cottonwood, CA
---
I discovered a part of my voice I never knew existed. — Vili K. Helsinki, Finland
---
"I'm stoked. This system is awesome! I'm absolutely in love with this technique. I've studied with Berklee grads….this technique blows it away. — Marc F. Selinsgrove, PA
---
Ken's program is legit and he will be open and honest with you. It will completely revolutionize your singing. — Calvin W. Groveton, TX
---
My wife used to sing softly, but now has so much power I have to move further away during practice. After having been away from singing since high school choir, she was singing along with Pat Benatar's "Promises in the Dark," which has some nasty high notes. We used to joke that they used chipmunks in the studio to get that high. My wife hit every note so well that we stopped the music midstream and just looked at each other with amazement. – – R L. New York, NY(There are many more KTVA reviews on Yelp, Yahoo and Google)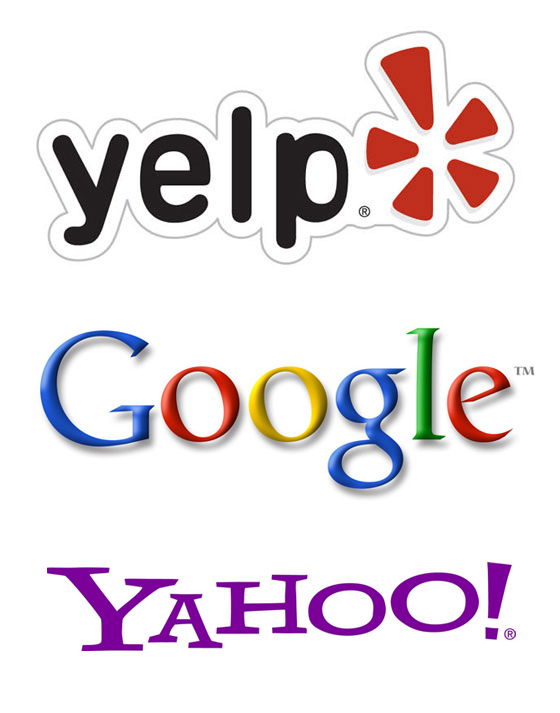 ---
Cost of KTVA's Master Singing Program
Ken Tamplin Vocal Academy's Master Singing Program is a six month vocal course customized to your voice and your needs as a professional singer. It includes the complete How To Sing Better Than Anyone Else course and numerous live webcam singing lessons (or in person if you travel to Southern California).
---
Let's get started…
To start the Master Singing Program Application Process, please email: MasterSingingProgram@KenTamplinVocalAcademy.com
---