Country Singing Lessons in Nashville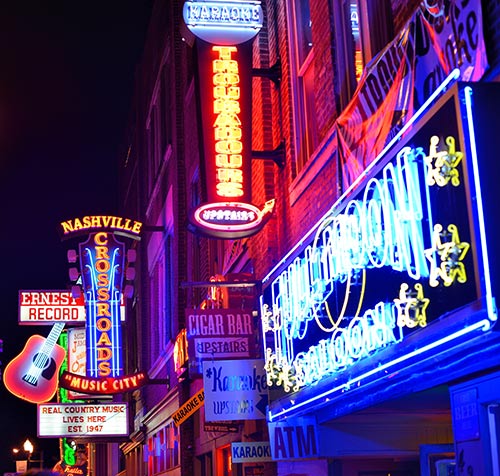 Nashville and singing are synonymous. So are Nashville and Country Singing Lessons and Ken Tamplin Vocal Academy. Here in Nashville, you can take singing lessons in music stores, recording studios, wherever, but none of those places can teach you to sing like KTVA's "How to Sing – Better Than Anyone Else course taught online by Ken Tamplin. Many of those other singing lessons will give you outrageous promises. KTVA Nashville Country Singing Lessons will give you results!
Results, powerful results, is exactly what you can expect and exactly what you will get from Ken Tamplin Vocal Academy. In fact few, if any vocal coaches in Nashville have the background and experience of Ken Tamplin. He has traveled the globe, learning how to sing from the most respected vocal coaches in the world. He has 25+ years of touring, recording over 30 of his own highly celebrated CD's, and has received many international awards.
Ken's proven methods, techniques, and experience have enabled him to create the most comprehensive, effective and powerful singing course available here in Nashville or anywhere else in the world. The "How to Sing – Better Than Anyone Else" course is enjoyable, easy-to-follow and has helped thousands of KTVA students reach a level of singing ability and success that before, they had only dreamed of achieving. It's your choice, a vocal coach who can tell you how to sing, but doesn't have a great voice themselves, or Ken Tamplin who can teach you how to sing and show you how to sing using his own incredible and powerful voice.
The KTVA Singers forum is also a great place to get answers to your singing related questions and concerns. You can even submit a sample of your voice and receive positive feedback on
how to sing better.
How do you want to learn, it's your choice…
 ON DVD/CD combo – and/or:
 Digital Downloads
 Online via webcam – and/or:
 Private in-studio
Ken Tamplin Vocal Academy
---
---