Phoenix Singing Lessons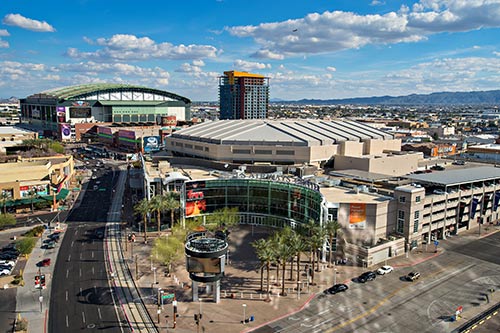 You can search the rest, but the best Phoenix singing lesson are right here, online at Ken Tamplin Vocal Academy. Can you imagine taking piano lessons from an instructor here in Phoenix that can play the piano, but not all that well? Of course not. Then why choose a vocal coach who doesn't have that much talent as a singer.
At Ken Tamplin Vocal Academy you'll receive vocal training from Ken himself, a gifted singer who spent 25+ years touring, has many international awards to his credit and has recorded over 30 of his own extremely successful CD's. This means you'll be learning to sing from a multi-talented singer who can not only teach you how to sing, but can actually demonstrate with his own voice how you can become the master of your voice.
Here at KTVA, Ken takes your singing very seriously by providing singing lessons that no other vocal coach in Phoenix can deliver. This is not a boastful statement, it's a fact. The proof is in the singing: your singing, Ken's singing, and the singing of thousands of other KTVA students who have come before you.
Right from the beginning of the KTVA "Learn to Sing – Better Than Anyone Else" course you'll start to realize how much of an impact Ken's methods and techniques can have on your passion to learn how to sing.
KTVA Singers Forum; A venue with informative Q and A sessions and valuable input on how to help you improve your singing.
You can choose from…
 A DVD/CD combo – and/or:
 Digital Downloads
 Online via webcam – and/or:
 Private in-studio
Ken Tamplin Vocal Academy – The Best Singing Lessons in Phoenix!
---