Private Singing Lessons with Ken Tamplin
There are many great reasons to visit Sedona, the world-class scenery, great food, and fantastic weather year-round.  But the best reason is of course to get the best in-person vocal lessons in the world!
---
Singing Lessons by Ken Tamplin
Private lessons with Ken Tamplin are the ultimate in vocal coaching.
Ken's in-studio vocal training sessions will put your voice on the fast track to great singing.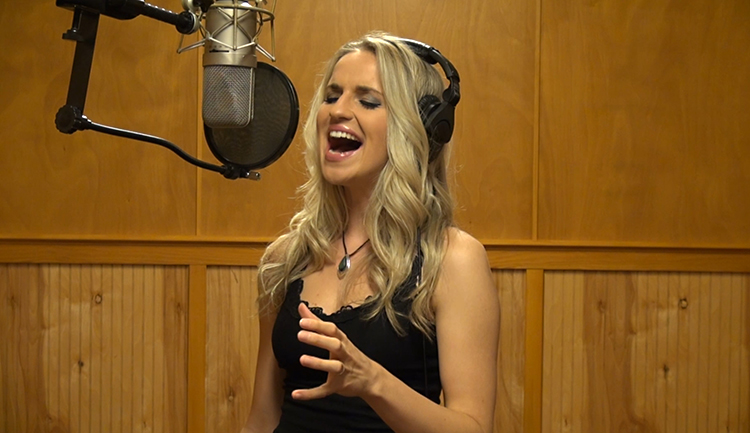 Imagine having a "personal trainer" (like a personal sports trainer) who knows exactly what it takes to get maximum results
out of your voice. Constantly monitoring and adjusting you, step by step so you don't "stray" from the perfect vocal technique. Ken demonstrates each step with his own voice, taking the "guesswork" out of great singing. Before you know it, you will be seeing "gains" of power, range, pitch, stamina and clarity like you've never known before.
And not only that; imagine that song you have had trouble with over and over. Ken will actually sing it for you and walk you through how to hit that note or sing that hard phrase so you can sing it with confidence night after night without stress and without strain. Ken will break down your most difficult songs, and turn them into your greatest masterpieces.
Vocal Lessons by Ken Tamplin
Nothing beats having a voice coach like Ken, leading by example and showing you a lifetime of secrets, tricks and hard to come by knowledge and experience, turning you into a master vocalist.
Ken Tamplin's voice training and singing classes are conducted out of KTVA Studios near Sedona, Arizona.
Want more info? Click here: KTVA In-Studio Singing Lessons
* Ken Tamplin also teaches out of private recording studios in Los Angeles approximately 3x per year – contact us for more info.