Sing – George Michael – Freedom 90 – cover – Ken Tamplin Vocal Academy
George Michael, born Georgios Kyriacos Panayiotou on 25 June 1963 in the UK. His dad, Kyriacos Panayiotou, was a Greek Cypriot restaurateur and his mum, Lesley Angold Harrison, was an English dancer.
In his early years, George would busk on the London Underground, performing songs such as "'39" by Queen.
His involvement in the music business began with his working as a DJ, playing at clubs and local schools around Bushey, Stanmore, and Watford UK.
He met Andrew Ridgeley at school when Ridgeley volunteered to tutor him and in 1981 they launched Wham! The band's first album Fantastic reached No. 1 in the UK in 1983 and produced a series of top 10 singles including "Young Guns", "Wham Rap!" and "Club Tropicana".
Their second album, Make It Big, reached No. 1 on the charts in the US. Singles from that album included "Wake Me Up Before You Go-Go"
(No. 1 in the UK and US), "Freedom", "Everything She Wants", and "Careless Whisper" which reached No. 1 in nearly 25 countries, including the UK and US, and was Michael's first solo effort as a single.
George Michael sang on the original Band Aid recording of "Do They Know It's Christmas?" (which became the UK Christmas number one) and donated the profits from "Last Christmas/Everything She Wants" to charity.
He also contributed background vocals to David Cassidy's 1985 hit "The Last Kiss", as well as Elton John's 1985 successes "Nikita" and "Wrap Her Up". Michael cited Cassidy as a major career influence and interviewed Cassidy for David Litchfield's Ritz Newspaper.
George Michael kicked off his solo career in 1987 with the Aretha Franklin duet "I Knew You Were Waiting (For Me)" . The song co-written with Simon Climie of Climie Fisher shot to number 1 in the UK and USA and bagged him a Grammy Award in 1988 for Best R&B Performance
In late 1987, Michael released his debut solo album, Faith. In addition to playing a large number of instruments on the album, he wrote and produced every track on the recording, except for one, which he co-wrote.
Faith had many successes, with four singles ("Faith", "Father Figure", "One More Try", and "Monkey" and others) reaching No. 1 in the US.
In February 1989, Faith won the Grammy Award for Album of the Year at the 31st Grammy Awards. At the 1989 MTV Video Music Awards on 6 September in Los Angeles, Michael received the Video Vanguard Award.
According to Michael in his film, A Different Story, success did not make him happy and he started to think there was something wrong in being an idol for millions of teenage girls. The whole Faith process (promotion, videos, tour, awards) left him exhausted, lonely and frustrated, and far from his friends and family.
"Freedom '90" was the second of only two of its singles to be supported by a music video (the other being the Michael-less "Praying for Time"). The song alludes to his struggles with his artistic and personal identity, and prophesied his efforts shortly thereafter to end his recording contract with Sony Music
As if to prove the song's sentiment, Michael refused to appear in the video (directed by David Fincher), and instead recruited supermodels Naomi Campbell, Linda Evangelista, Christy Turlington, Tatjana Patitz, and Cindy Crawford to appear in and lip sync in his stead. It also featured the reduction of his sex symbol status.
George went on to perform and receive countless awards and tributes, but in the end, I find it interesting that someone on top of the world, George Michael had questions about "faith, hope, love and his reason for being."
For this reason I chose Freedom '90.
I hope you can appreciate such great artistry and self evaluation of George Michael.
Ken Tamplin Vocal Academy – Where The PROOF Is In The Singing!
---
Watch this 30 second before and after video of a student who took the course for only one year:
Want To Learn to Sing Better?
Well, you CAN! Get started today with our 'world famous for good reasons' How To Sing Better Than Anyone Else PRO BUNDLE vocal course and you will be well on your way to singing better than you ever thought possible!
---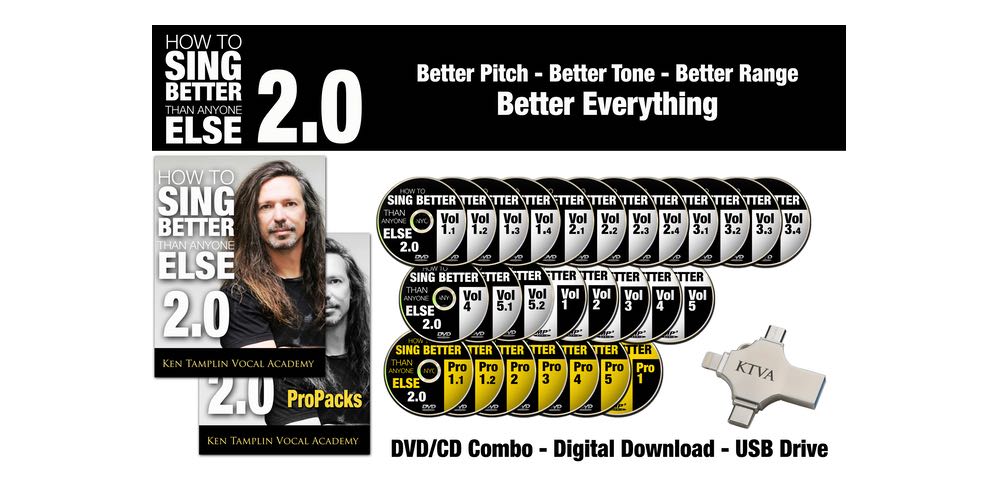 "FINALLY….! Finally someone explains the mechanics of singing in a productive way (rocket ship pillars etc.). I'm improving by lightyears compared to what my singing was before. You get this a lot (as you should) but the course you've put together…MIND-BLOWING! Purchasing Kens material was a turning point in my life and the best thing that i have ever spent my $$$ on." John Ash
---
Active KTVA Students in The KTVA Singers Forum:
---
""It's awesome.

The private sections of the forum are worth the price of admission alone.

I struggled with 2 different tertiary (university Level) level teachers (6 months each about 8 years ago) telling me my voice just wouldn't be able to do what i wanted to be able to do and even if it could, the material i wanted to be able to sing would be too 'Dangerous.' Absolute rubbish. If you do the work thats laid out in this course, you are golden, I started in March Last year struggling to hit the E4 note in 'Under the Bridge' chorus now I can sing this stuff:
Honestly man, you are not going to find a bad review here. The course and this forum completely demystifies every single aspect of great singing. Just be prepared to do the work."
Streeter – KTVA Singers Forum
---
Gary Schutt
Anthony Vincent
Tori Matthieu
Sara Loera
Gabriela Gunčíková
Xiomara Crystal
---