Girl Fight – Rock vs. Pop – Which One Are You?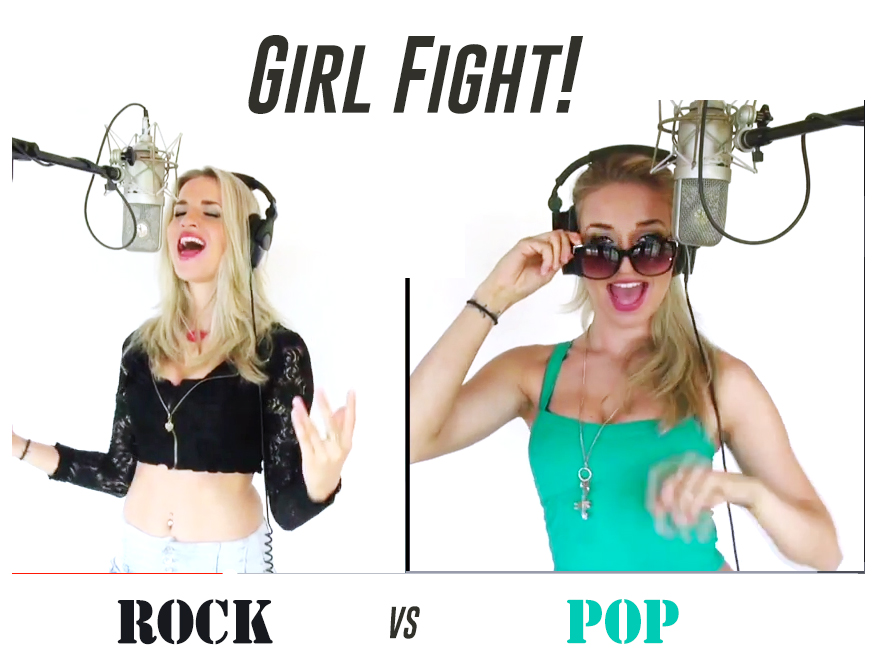 KTVA's Gaba Gun dukes it out, it's Rock vs. Pop in this KILLER vocal demonstration, featuring the songs of Metallica, Miley Cyrus, AC/DC, Avenged Sevenfold, Britney Spears, Donna Summer, Foo Fighters, Led Zeppelin, Cyndi Lauper, Backstreet Boys, Limp Bizkit, and Slipknot!
Yes, Girls – you CAN sing like this!
Rock vs. Pop – Which one are you?