During our Sing It To Win It competition we got some great video entries and everyone ended up a winner.
One of the entries was from Gaston, who lives in Guadalajara, Mexico.
Gaston showed up for his singing lesson with Ken Tamplin, "I found it really enlightening, Ken is an awesome great teacher and made me see some flaws that i have to work on and im looking forward to take more lessons with him.
KTVA is great and by far the best vocal program on earth and believe me I've bought most of them!"
Everyone was surprised at how good Gaston was, so we decided to feature him – you gotta meet this guy and be inspired!
---
From Gaston's Bio: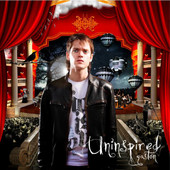 Gaston is a Mexican-Argentinian singer songwriter
Gaston is the former guitarist of the band INBOX, solo artist and actual guitarist-singer in the band ROX in both bands and his solo project, Gaston had the opportunity to open for acts such as Bloc Party Babasonicos, Moderatto, Allison, Julieta Venegas, Moenia, Belanova, Los Amigos Invisibles, Porter, Azul Violeta, Volovan, Liquits, Lucybell, Jumbo, Plastilina Mosh, Panda, Mikel Erentxun, Telefunka, Forseps, Ha-ash and Sin Bandera, among others.
With INBOX, Gastopn recorded an album (produced by Alex Perez "Ork" (ex-Azul Violeta Porter). They named the album "Ayer". Several of these songs were heard on some radio stations in Guadalajara.
Over time Gaston decided to go on his own way and recorded his debut solo album, this project was characterized by being in English the production was carried out by Aldo Muñoz.
(Troker, Playa Limbo, Siddartha (Latin Grammy Best Rock Vocal Album Nominated 2008) among others.)
In this new stage Gaston toured Mexico and shared the stage with bands like Motel, Jumbo, Niki Clan Jessie & Joy, and Mikel Erentxun.
Video:
Gaston recorded the video for his first single "Nobody's girl".
(See video above)
The video was directed by Ana Sofia Garza-Barba, (Alex Sintec, Moderatto, Kinky, Timbiriche and Porter)
His album is distributed independently by Itunes, and Amazon
Nobody´s Girl won best music video at the "Festival Pantalla de Cristal".
The single was promoted on several radio stations in Guadalajara such as RMX, Planeta and EXA FM
---
Second Album Desdibujate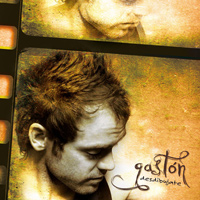 ---
Gaston just released his second solo album, Desdibujate.
On this occasion the album was produced by Gaston.
In this new facet Desdibujate is characterized by being spanish pop rock songs that have been well recieved by both his audience and media.His first single is "Desdibujate."
Gaston has just received a certificate in Music Business and Associate of Arts in Keyboards & Composition, and production from Musicians Institute in Hollywood California.
---
www.gaston.mx
www.soundcloud.com/gastonproject
www.facebook.com/gastonmusicproject
www.youtube.com/chatclap
twitter @gastonproject