Céline Dion.
The youngest of 14 children!!! (so next time you feel you are at a disadvantage with your siblings… remember that!)
One of the highest-paid female singers of all time.
The Université Laval in Quebec City gave the singer an honorary doctorate in music in 2009.
She Signed Her First Recording Contract At 12.
Céline Performed For The Pope As A Teen.
She Is Named After A Song ("Céline," penned by French singer Hugues Aufray)
Céline, having already recorded nine French albums and winning several Félix and Juno Awards, which are essentially the Canadian versions of a Grammy, it was her 1988 performance at the Eurovision Song Contest in Dublin that helped boost her towards international fame. The popular program was broadcast throughout Europe, the Middle East, Australia, and Japan. (one of the very few artists for Eurovision to reach such icon status)
Céline represented Switzerland in the competition with the song, "Ne partez pas sans moi," which won the top spot.
She Founded A Chain Of Restaurants (Nickles. Her mother was a well-known culinary chef in Quebec and Ontario Canada)
Her family was very musical. The close-knit family toured Canada as a group called Dion's Family while Céline was still an infant, then later opened a piano bar called Le Vieux Baril where she began performing at just 5 years old.
She has some close famous cousins. Céline's family can trace their family lineage back to early French-Canadian immigrant Zacharie Cloutier, a French carpenter who made his way over to "New France" in 1634, including: Madonna, Angelina Jolie, Jack Kerouac, Beyoncé, Shania Twain, and Alanis Morissette.
She Speaks 5 Languages.
She performed "How Does A Moment Last Forever" (From "Beauty and The Beast – Disney)
Sara Loera and I thought it humbling, challenging (and a little
intimidating) to take on such a powerhouse.
So we give you: The Power Of Céline! Er, Uh, I mean "The Power Of Love!"
We hope you enjoy hearing it as much as we enjoyed recording.
We also included the solo vocal version for our singing enthusiasts out there.
Ken Tamplin Vocal Academy – Where The PROOF Is In The Singing!
---
Watch this 30 second before and after video of a student who took the course for only one year:
Want To Learn to Sing Better?
Well, you CAN! Get started today with our 'world famous for good reasons' How To Sing Better Than Anyone Else PRO BUNDLE vocal course and you will be well on your way to singing better than you ever thought possible!
---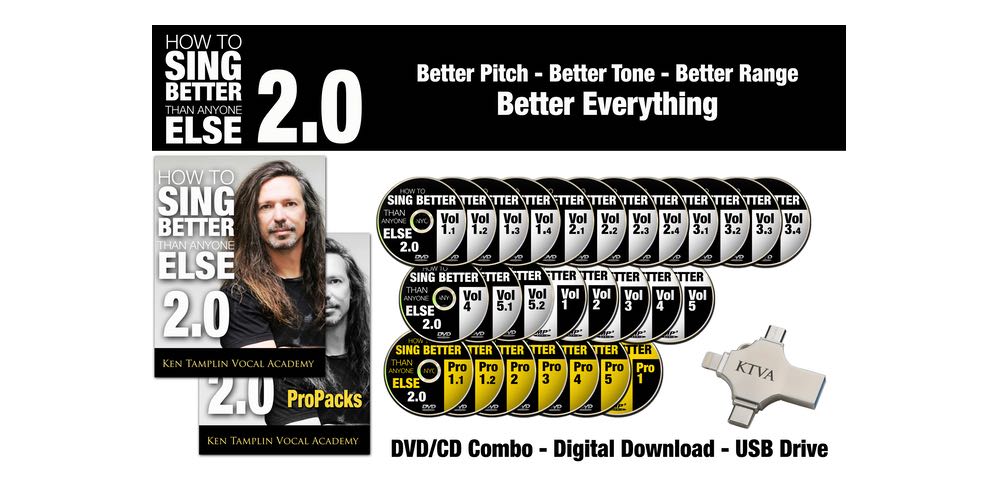 "FINALLY….! Finally someone explains the mechanics of singing in a productive way (rocket ship pillars etc.). I'm improving by lightyears compared to what my singing was before. You get this a lot (as you should) but the course you've put together…MIND-BLOWING! Purchasing Kens material was a turning point in my life and the best thing that i have ever spent my $$$ on." John Ash
---
Active KTVA Students in The KTVA Singers Forum:
---
""It's awesome.

The private sections of the forum are worth the price of admission alone.

I struggled with 2 different tertiary (university Level) level teachers (6 months each about 8 years ago) telling me my voice just wouldn't be able to do what i wanted to be able to do and even if it could, the material i wanted to be able to sing would be too 'Dangerous.' Absolute rubbish. If you do the work thats laid out in this course, you are golden, I started in March Last year struggling to hit the E4 note in 'Under the Bridge' chorus now I can sing this stuff:
Honestly man, you are not going to find a bad review here. The course and this forum completely demystifies every single aspect of great singing. Just be prepared to do the work."
Streeter – KTVA Singers Forum
---
Gary Schutt
Anthony Vincent
Tori Matthieu
Sara Loera
Gabriela Gunčíková
Xiomara Crystal
---