Whitney Houston in my book would be considered the "Gold Standard" for singing.
Whitney Elizabeth Houston was born on August 9, 1963 in Newark, New Jersey.
Her family left Newark in 1967 when she was 4 years old following the Newark riots. They moved to East Orange, New Jersey.
Like most other singers, Houston got her musical career started by performing at churches. She started performing at the age of 11 as a soloist in the junior gospel choir at the New Hope Baptist Church in Newark. Her first solo performance was "Guide Me, O Thou Great Jehovah"
at the church.
She always knew she wanted to be a singer. "I think I knew then that my singing ability was an infectious thing that God had given me," she later said in an interview with Diane Sawyer.
By the time she turned 15, Whitney was performing often with her mother and trying to get a record deal of her own.
At the age of 15, she sang background vocals on Chaka Khan's hit single "I'm Every Woman".
She also sang back-up on albums by Lou Rawls and Jermaine Jackson.
She used to be a model. She started out as a fashion model in the early 1980s, becoming one of the first African American women to cover Seventeen magazine.
When she was 19, Whitney Houston was discovered in a nightclub by the renowned Clive Davis of Arista Records, who signed her immediately and took the helm of her career as she navigated from gospel to pop stardom.
She made her national televised debut on The Merv Griffin Show alongside Arista's head Clive Davis.
Her debut album, Whitney Houston, was released in 1985 and topped the Billboard 200 albums chart and stayed there for 14 non-consecutive weeks.
Over the next year, her hit singles "Saving All My Love for You" and "How Will I Know" helped the album reach the top of the charts, where it stayed for fourteen non-consecutive weeks.
Houston won a Grammy in 1986 for "Saving All My Love for You"; the award was presented to the singer by her cousin Dionne Warwick.
Her extraordinary mezzo-soprano belting voice is credited with influencing singers ranging from Mariah Carey to Celine Dion, Alicia Keys and Beyonce.
Houston was the cousin of Dionne Warwick and Dee Dee Warwick
Aretha Franklin was her honorary aunt.
Her best-known hits include "I will Always Love You," "Saving All my Love for You" and "I Wanna Dance with Somebody" and she has sold more than 170 million albums worldwide.
Whitney Houston appeared in four movies in her career, The Bodyguard (1992), Waiting to Exhale (1995), The Preacher's Wife (1996) and Sparkle (2012).
She denied starring on The Cosby Show as Sondra Huxtable because she wanted to be a singer. She couldn't sign the contract because she wanted to have time to tour. At the time, she didn't have a record deal.
In 1987, Michael Jackson wanted Whitney Houston to record "I Just Can't Stop Loving You" with him. His request was denied.
She met R&B singer Bobby Brown in 1989 at the Soul Train Music Awards.
Whitney and Bobby got married on July 18, 1992.
They divorced after a tumultuous, drug-fueled 14 years together.
Whitney Houston was the only artist to chart seven consecutive number one Billboard Hot 100 hits.
Houston won six Grammy's, 30 Billboard awards and 22 American Music Awards in a 25-year career. According to the Guinness Book of Records, she was the most-honored female singer with more than 400 awards.
In a 2002 TV interview, she admitted using marijuana, cocaine, alcohol and prescription drugs. In 2009, she admitted lacing marijuana with rock cocaine. She launched a comeback tour in 2009 and in April 2010 she called media reports she was using drugs again "ridiculous." In May 2011, Houston enrolled in a drug and alcohol rehabilitation program.
She dreamed of being retired by 2012. Diane Sawyer of ABC News interviewed Houston in 2002. When asked about her future in 10 years, Houston said she saw herself, "Retired. Sitting, looking at my daughter grow up, become a great woman of God, and grandchildren."
So with that said, Tori and I thought it would be fun to do "Dance With Somebody."
While Tori has a VERY different style than Whitney, Tori has put her own spin on this amazing piece.
We hope you enjoy it!
Ken Tamplin Vocal Academy – Where the PROOF is in the SINGING!
---
Watch this 30 second before and after video of a student who took the course for only one year:
Want To Learn to Sing Better?
Well, you CAN! Get started today with our 'world famous for good reasons' How To Sing Better Than Anyone Else PRO BUNDLE vocal course and you will be well on your way to singing better than you ever thought possible!
---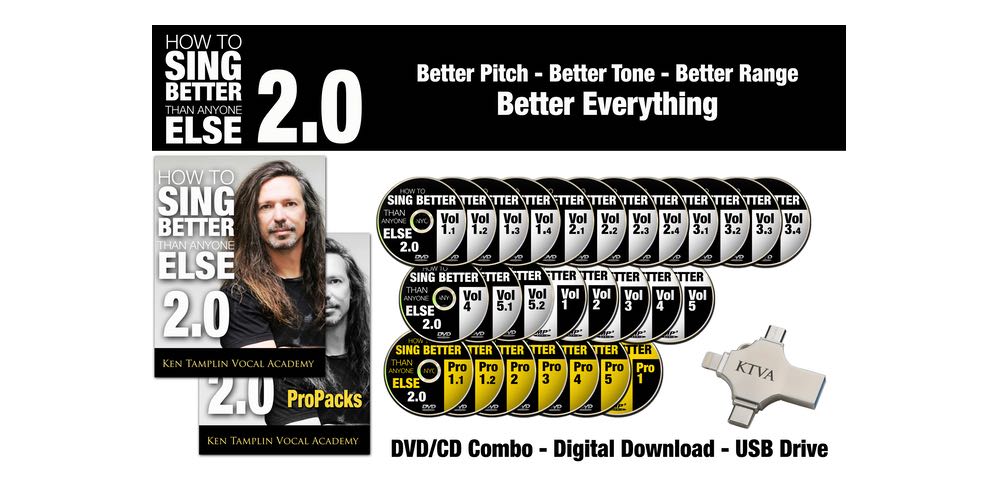 "FINALLY….! Finally someone explains the mechanics of singing in a productive way (rocket ship pillars etc.). I'm improving by lightyears compared to what my singing was before. You get this a lot (as you should) but the course you've put together…MIND-BLOWING! Purchasing Kens material was a turning point in my life and the best thing that i have ever spent my $$$ on." John Ash
---
Active KTVA Students in The KTVA Singers Forum:
---
""It's awesome.

The private sections of the forum are worth the price of admission alone.

I struggled with 2 different tertiary (university Level) level teachers (6 months each about 8 years ago) telling me my voice just wouldn't be able to do what i wanted to be able to do and even if it could, the material i wanted to be able to sing would be too 'Dangerous.' Absolute rubbish. If you do the work thats laid out in this course, you are golden, I started in March Last year struggling to hit the E4 note in 'Under the Bridge' chorus now I can sing this stuff:
Honestly man, you are not going to find a bad review here. The course and this forum completely demystifies every single aspect of great singing. Just be prepared to do the work."
Streeter – KTVA Singers Forum
---
Gary Schutt
Anthony Vincent
Tori Matthieu
Sara Loera
Gabriela Gunčíková
Xiomara Crystal
---