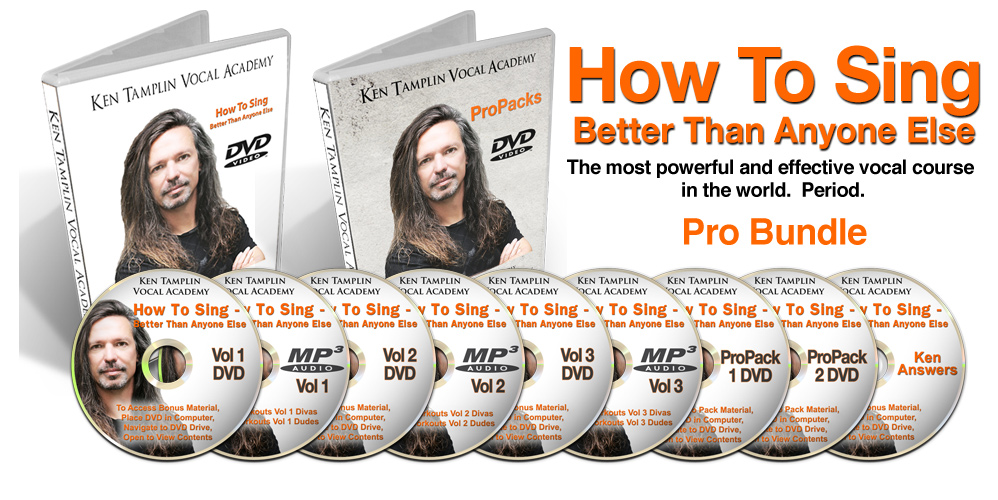 The KTVA Singers Forum…
Sign up now for the How To Sing Better Than Anyone Else Pro Bundle and get free access to the incredible 6000+ member KTVA pro singers forums for one year. Here Ken and his 8 moderators and army of students will help you on your journey to master your vocals! Each part of the course has its own section in the KTVA Singers Forum with many powerful contributions by students, moderators and Ken Tamplin himself.
---
"Hi All!
This is a message from someone who is fairly new to the KTVA. I have to say that this has been the best investment I have made, in terms of vocal training.
In the past 18 months I have been disappointed with courses and private vocal training I have received. I finally took the plunge just before Xmas and bought volume 1 which I practiced every day and found my voice had improved after a month and now I am on vol 2 and doing a combination of the diva and dudes exercises which is helping me get balance, intensity, stamina in my voice which I never had before.
I say, go for it since it is well worth it but you need to put the work in to see the difference.
Remember: Fortune favors the brave!!
Mojo – KTVA Singers Forum
---
Active KTVA Students in The KTVA Singers Forum:
---
""It's awesome. It works as long as you do exactly what the instructions tell you to do.

The private sections of the forum are worth the price of admission alone.

I struggled with 2 different tertiary (university Level) level teachers (6 months each about 8 years ago) telling me my voice just wouldn't be able to do what i wanted to be able to do and even if it could, the material i wanted to be able to sing would be too 'Dangerous.' Absolute rubbish. If you do the work thats laid out in this course, you are golden, I started in March Last year struggling to hit the E4 note in 'Under the Bridge' chorus now I can sing this stuff:
Honestly man, you are not going to find a bad review here. The course and this forum completely demystifies every single aspect of great singing. Just be prepared to do the work."
Streeter – KTVA Singers Forum
---
The KTVA Singers Forum… you are never alone!