---
I Know Why You're Here...
You have a dream. I know that dream. I had that same dream!
---
"Can I REALLY Learn How To Sing?"
---
Is Ken Tamplin Vocal Academy Right For Everyone?
Absolutely! You can take it from beginner all the way to advanced and in any style of singing.
Meet some KTVA students who have gone before you...
10 Second Songs – Anthony Vincent
---
Singing lessons by Master Vocal Coach and award winning singer, Ken Tamplin, ARE the best singing lessons in the world.
This is not just a statement, it's a fact! The real proof is in the singing, my singing and YOUR singing. Here at KTVA we take your singing success very seriously, by providing singing lessons that no other vocal coach can provide. Many vocal coaches can't sing themselves and therefore can't show you how to really sing. I PROVE it by personally demonstrating each and every singing technique (and showcase my students that do also) to thousands of students in my World Famous "How To Sing - Better Than Anyone Else" DVD Singing Course.
---
You
CAN

Learn How To Sing!

I didn't start out as a great singer – I had to LEARN. Over the years, I have developed the most effective and comprehensive singing lessons program that transforms ordinary singers into EXTRAORDINARY singers.

You have your own UNIQUE VOICE, and using proper, proven vocal technique will take your voice to new levels – to heights you never thought possible! All of my students are proving this every day. Many vocal coaches offer singing lessons with impossible-to-understand voice training methods they themselves cannot prove out.

Ken Tamplin Vocal Academy offers singing lessons at every level, from powerful singing lessons for beginners to complex techniques such as how to sing and play guitar at the same time, how to overcome stage fright, and much more!

I PERSONALLY demonstrate the way to sing correctly – with easy to understand – step by step voice lessons. If you follow the KTVA curriculum as designed, you will be the master of your voice. You will learn to sing the right way. I guarantee it!

But don't just take MY word for it, read real Ken Tamplin Vocal Academy reviews by real vocalists like you!
---
Congratulations to KTVA student Gabriela Gunčíková for entering the Eurovision 2016 Contest!
Click HERE!
The COOLEST Video You'll See All Year...
KTVA Student Anthony Vincent of Ten Second Songs invited fellow KTVA Student Gabriela Gunčíková and Ken Tamplin himself to create this amazing video!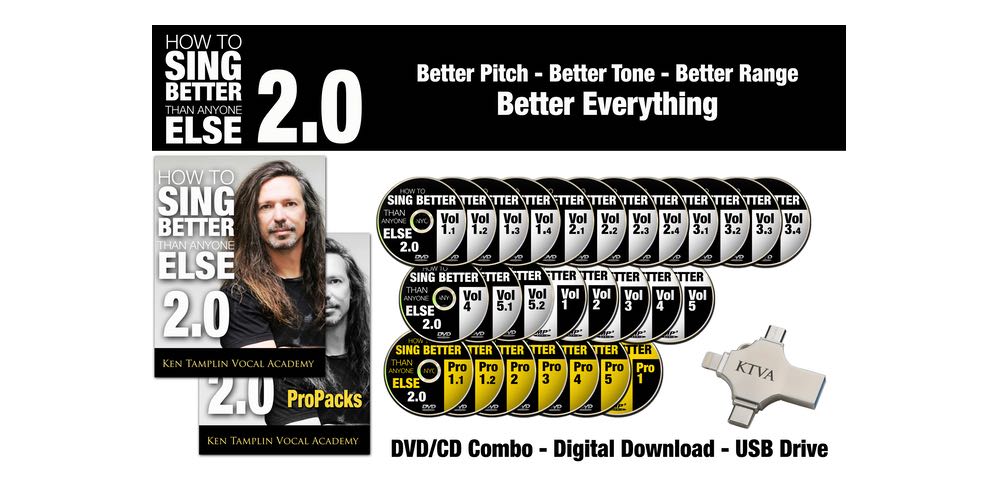 The World's Most Powerful Singing Lessons!
Perfect pitch, incredible range, amazing power, and super confidence.